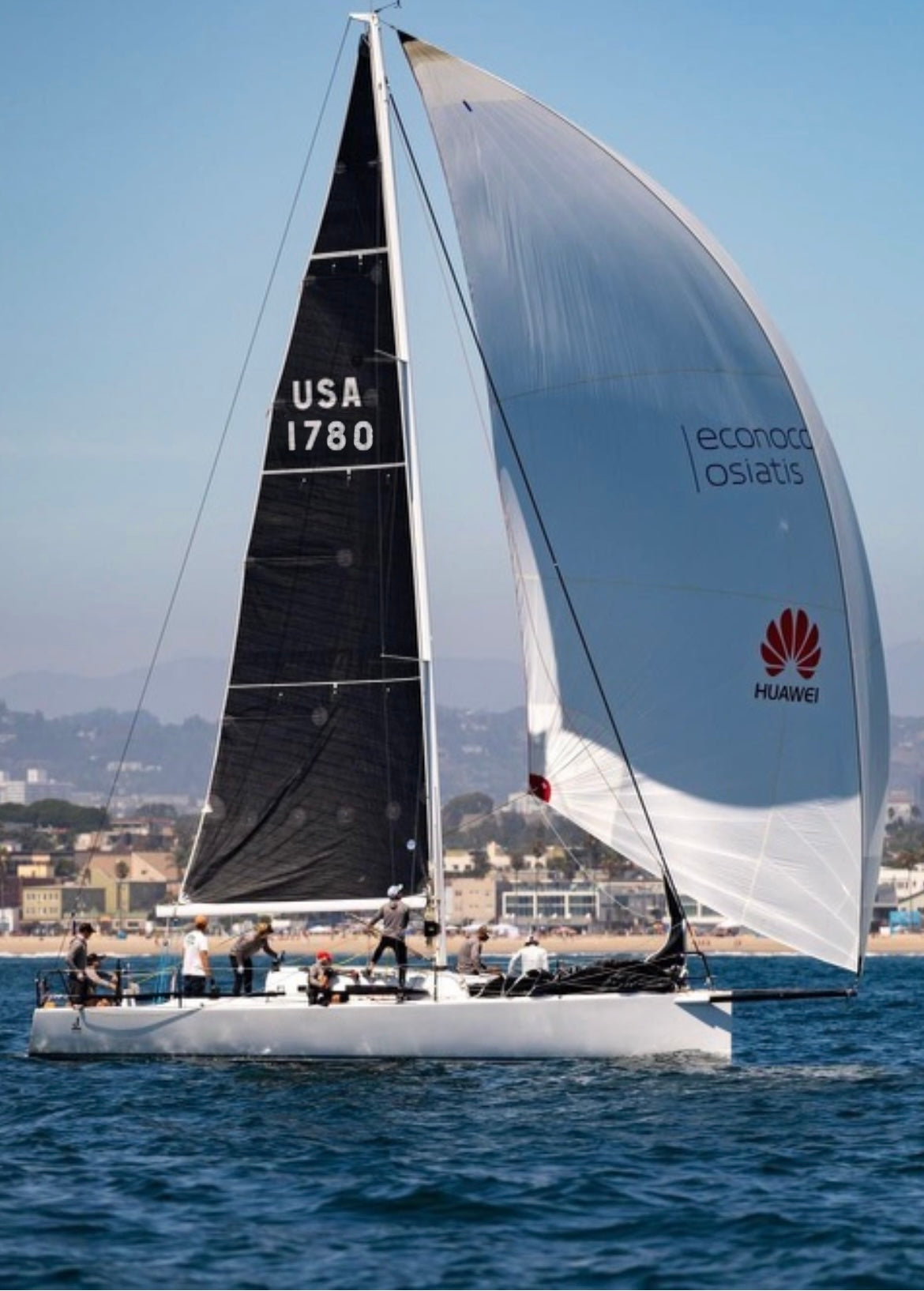 About Crewtopia
Crewtopia was created by product designer/sailor, Tim Foster, as a streamlined merchandise solution for local racing crews in Marina Del Rey, CA.
"Originally, I just wanted to make some cool hats for the JBOSS crew! I ended up building a company that makes custom merchandise more accessible not only to sailing crews, but to bands, sports teams, schools, companies, non-profits, and any other kind of crew you may be a part of."
Leveraging a broad network of print-on-demand manufacturers, Crewtopia provides an end-to-end custom merchandise solution with no upfront cost and no order minimums.
When he's not sailing, Tim is the Founder and Creative Director of a small product development agency called Pennyroyal, specializing in music and entertainment.
Frequently Asked Questions
What inspired the start of Crewtopia?

I've been lucky to be sailing with the 'best crew ever' for the past 7 years on Mistral and JBoss in Marina del Rey. It's always fun to get some custom hats or jerseys made every year, but the process is always a bit disjointed. So, I decided to see if I could use my product design experience to come up with a better, more streamlined solution. In the process, Crewtopia was born!
What is Print-on-Demand?

Print-on-demand (POD) is a fulfillment method where items are printed or embroidered as each individual order is placed. The Crewtopia webstore is linked directly to a number of manufacturers and items are shipped directly to you from the factories. This unique and efficient fulfillment solution streamlines the process and keeps prices low and lead times short.
I want to set up a storefront for my band/brand/organization. How do I do that?

Send us an email and tell us about your project!

We will ask you a few questions and give you some options to suit your needs.
How much does it cost?

There is no charge for design and setup of your ecommerce storefront. We will create a capsule collection of up to 7 designs at no charge.

When you contact us to discuss your project, we will outline options for different pricing strategies and profit split options to fit your needs.

Royalty payments are made quarterly to all Crewtopia Storefronts.